On Friday, I spoke with a woman who was working 80 hours or more per week to meet the expectations of her boss. To be fair, her boss might not realize how much time she is putting in. We discussed how often we assume others know what we are doing and how often they don't realize what we are doing to accomplish what we think they expect.
Her boss can make at least two responses when she explains how much time she is working. My hope is that he will be appalled and work with her to identify what priorities are the highest and/or support bringing in additional staff to reduce her work load.
On the other hand, he might be an idiot and wonder why she is 'complaining' about working 80 hours per week for the last several months.
There are times when an organization is growing and/or is in crisis that its people will be called upon to put in an extraordinary effort to get to a critical goal. However, if the expectation is for that level of effort ongoing, then it is time to find another place to work. No matter the compensation. One's health, one's family – simply, one's life is worth more than that paycheck, especially working for someone who doesn't really value you as a person but sees you as a means to his (or her) end.
Then I heard the NPR news story in which a woman was working multiple jobs totaling 80 hours per week to make ends meet for her family. (http://www.npr.org/2017/09/03/548255838/the-call-in-minimum-wage) She sees her children for a short time in the morning and in the evening, before and after work. Not even the weekends are her own because she works both weekend days at her retail job.
Hearing this woman describe her life was heartbreaking. What made the conversation even worse was that she believes that her life is normal and others should be expected to do the same. I have no disagreements with her cost-cutting choices to make sure she can afford what she wants for her family. Where I do disagree is that this professional woman – a teacher – cannot make enough on one job to support her family.
How sad is it that we have placed so little value on the people who teach our children or provide childcare or provide home healthcare or in whatever role they have that they need to work multiple jobs to be able to support themselves and their families? And even worse, to think that all this work is what ought to be expected?
I am a capitalist at heart. I believe in the free market. But I don't believe in greed and going after as much as you can get because the market supposedly allows it or no regulations restrict it. Consider one of the most obvious cases in point: Various pharmaceutical companies are pricing gouging because they can, and they do so without consideration for the impact on the people for whom the drugs were developed. These and other companies that act without consideration for anything other than profit demonstrate the damage that occurs to our society when greed is allowed to run rampant. The decision makers and their shareholders have lost sight of why and how their companies were founded and have been successful. This is a market economy run amok, lacking in purpose and morals.
Those who sit in some corner offices seem to have the perception that they have made it to the top of the heap so can do whatever they choose to continue to amass wealth, regardless of the consequences to others and even to their own souls. Their actions demonstrate the dark side of capitalism – a level of hedonism and narcissism that lacks a moral compass and inflicts pain on real people and society as a whole. Further, it is short-sighted and unsustainable.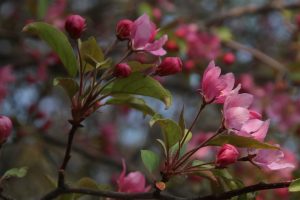 It is also unsustainable to expect oneself or others to work 80 hours a week to earn a living wage – one that pays for the necessities and, yes, a few fun things that make life more enjoyable. We need to find balance for ourselves and others – we need to be advocates for ourselves and our neighbors.
Sustainability is hard work. Serving the communities in which we work, recognizing the impact of our decisions on customers and others takes time and consideration. Our decisions do need to generate results that keep our businesses profitable. But we will fail when we focus on only how shareholders and top management benefit.
We always do better when we all do better. Our communities do better. Our colleagues do better. Our souls do better.